Softie and Parker
---
Softie and Parker Shay, D.D.S. (Dogs of Dental Service)
One of the reasons that many people avoid seeking dental care is dentophobia – a fear of dentistry...
This phobia usually stems from childhood and people carry it all their adult lives. As a result they don't seek preventive care which ultimately leads to more complicated issues that require more extensive, involved and expensive treatments. To overcome this fear, patients often seek some sort of sedation. However, there are risks and complications associated with sedation as well as the added expense.
It is a scientific fact that pets can reduce anxiety levels, lower blood pressure and decrease stress. You can read more here:
Animal Assisted Therapy Research Findings
The Amazing Healing Power of Therapy
Meet The Dog & Dentist Duo by The Beverly Hills Weekly
Pet therapy is an organic, alternative way to reduce anxiety in dental-phobic patients. Patients do not need someone to bring them to the office or take them home, there is no recovery time for sedation, and no risk of overdose, except for puppy love. It is free and above all it is fun!
Softie and Parker , Therapy Dogs. They are our adorable Labradoodles who love to cuddle with our patients to calm them down during dental procedures. They will stay with you until you are done with your treatment. They won't be offended if you are not a dog person, they will hang in the reception area and relax until their next patient comes in. If you would like to have Softie or Parker accompany you during your treatment, just let us know and we will reserve them for you.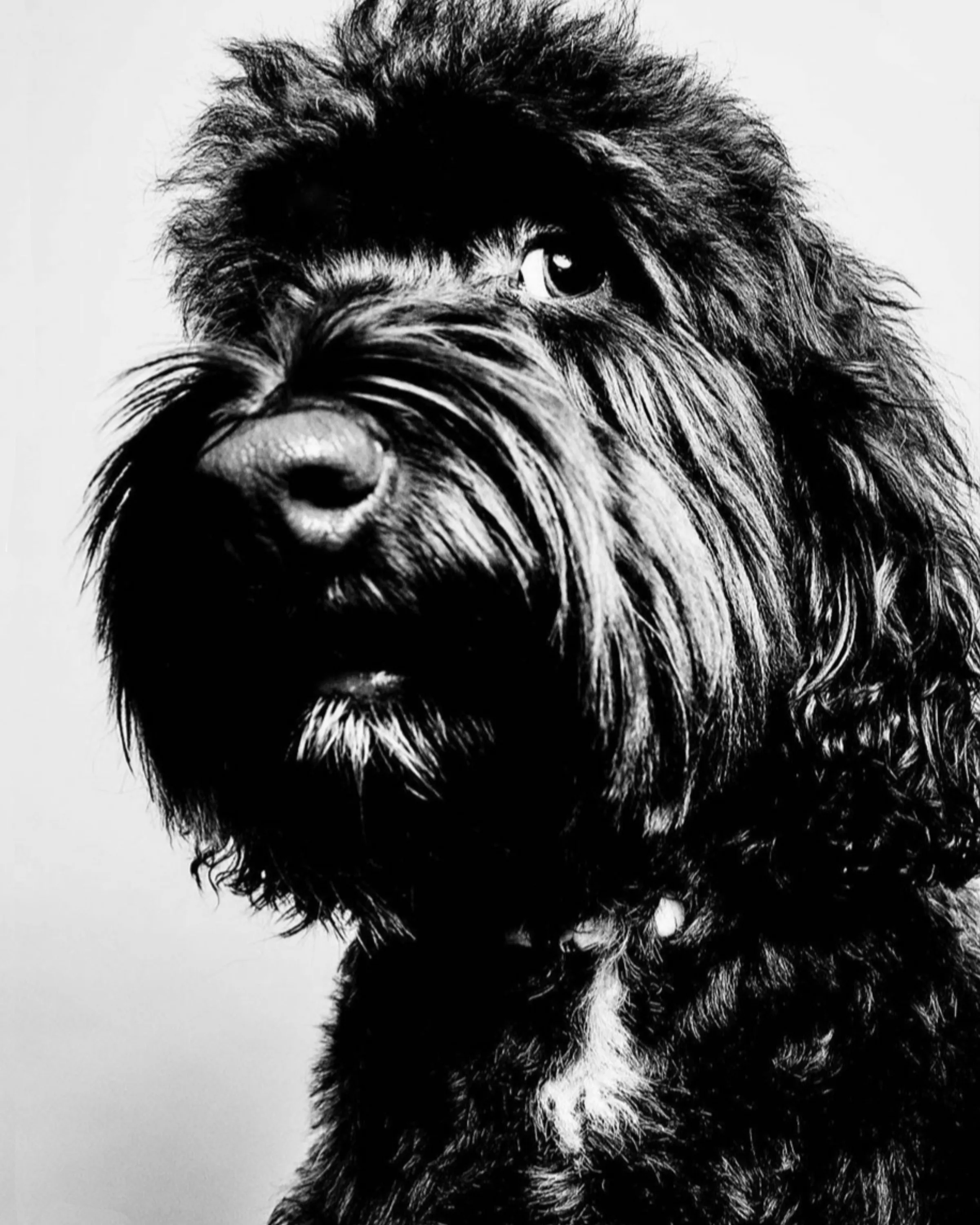 Parker

Softie